Ξ
WHAT IS A SUPERCONDUCTOR?
 "THE SOLUTION TO HOW WE TRANSPORT ELECTRICITY" 
"Even the worlds best copper wires are fundamentally like the old fashioned toasters: they produce heat = wasted energy. Normal wires, even though made from gold, silver or copper, all have a finite electrical resistivity even when cooling to the absolute zero. Superconductors have ZERO RESISTIVITY below a typical cryogenic transition temperature – meaning NO ENERGY LOSS when transporting direct electrical current.  Yes, cryogenic means that cooling is needed. However, these wires operate using very cost effective liquid nitrogen – overall, employing superconductors typically reduce the total systems energy losses by a factor of 10, or more! Superconductors permit extremely compact systems designs being able to carry roughly more than 100 times more current than copper. Superconductors carrying an alternating current are not completely "loss less" and heat is generated in the superconducting wire. The worlds best performing technical superconducting tapes made from YBaCuO (ceramic oxide) thin film deposited on strong metallic substrates can sustain very high currents even in very high magnetic fields (30T+). There are major drawbacks with the standard flat and wide tape geometry."
The MAIN PROBLEM is the CONDUCTOR WIDTH and FILAMENTIZATION is THE SOLUTION.
Ξ
3D MULTIFILAMENTARY TAPES 
–

a game changer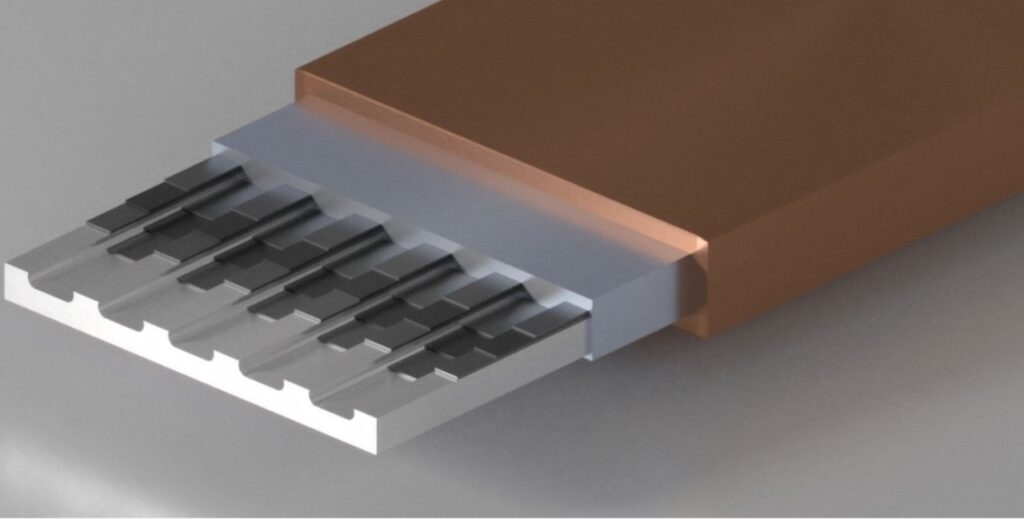 The industrial filament solution – km tape lengths for climate friendly energy applications
Easy processing – employ MF-tape directly in industrial processing systems
Full tape width is operational – designed for high performance
No need for post processing – increasing production yield
Enabled low cost filamentization 
Ξ
SUBRA NP SUBSTRATES 
 –

high quality, high volume substrates 

Standard 30-100 µm thin & mechanically strong Hastelloy C276 tape
Large industrial production (2.5 km piece length capacity)
Ultra smooth substrates (roughnes < 2-3 nm)
Check out SUBRA's innovative solutions in the selected peer-reviewed references